https://think.ing.com/articles/hungary-the-record-has-just-got-better/
ING Bank
Hungary's 4Q18 growth has just been revised up to 5.1%, which means the country has just posted its highest growth rate since 2004.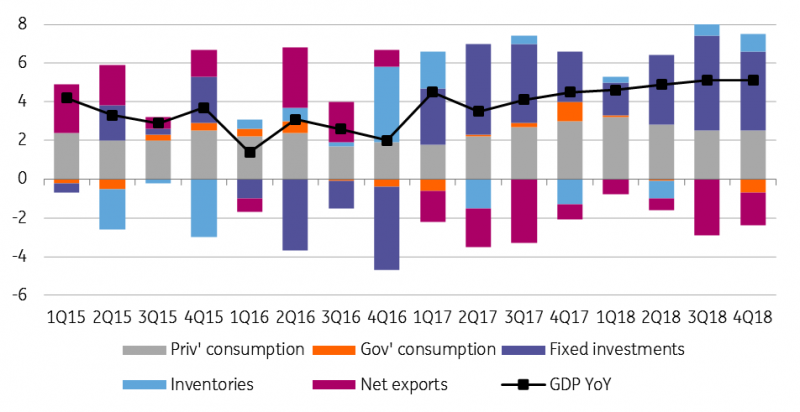 Tysk industri fortsätter lägga sina investeringar i landet, exempel:
https://hungarytoday.hu/bosch-to-invest-huf-9-6-bn-in-automotive-electronics-base-in-hungary/
"Gov consumption" bidrar negativt till tillväxten som istället dras av investeringar och privat konsumtion.
Ränta på ränta effekten fungerar ju även inom tillväxt så kan landet fortsätta utklassa Eurozonen så borde landet snart få bonus av återvändande välutbildade ungrare. I väntan på det är fokus att hantera arbetskraftsbrist genom automatisering och effektivisering i industrin, ett omvandlingstryck som är utmärkt för framtiden. Sanningen är ju att länder behöver inte okvalificerad arbetskraft i samma utsträckning framöver när robotisering och automatisering gör sitt intåg. Däremot behövs högutbildade människor vilket Ungern naturligtvis bör uppmuntra.
Reallöneökningarna ångar på: